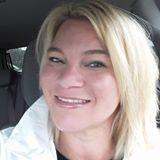 Why Choose Us?



Thank you for your interest in Fresh Approach Fitness. You should be so PROUD for reaching out and making the first step towards your journey towards increases health and wellness. Knowledge is power. At Fresh Approach Fitness we specialize in a niche market of active living which incorporates balanced eating and living a healthier lifestyle.

Transformation is now. Whether you start with your finances, your health, or your self-confidence, Fresh Approach Fitness gives you the tools to overcome fear and doubt

Our preferred clients are those looking to incorporate health & fitness into their busy lifestyle but are not sure where to begin or how to fit it in. So if you or anyone you know, might be interested in moving more be sure to send them our way. At fresh Approach Fitness we engage clients by making fitness fun; its motivation and encouragement which keeps them going.


It's about your health, your goals, your lifestyle and stepping into your ability to live up to your full potential.

Fresh Approach Fitness definitely focuses on mastering fat loss naturally, which is not dieting. In fact, fortunately for all of us, Fresh Approach Fitness isn't like the millions of weight loss companies on the planet.

It's pretty opposite from them, actually.

We're inundated with "follow the leader" programs. "Experts" telling us to just eat this, avoid that & move more and we'll achieve all our goals….
There are so many problems with that approach, most notably: it doesn't work.
We've fallen into the trap of paying more attention to other people's bodies, other people's instructions and other people's strategies than we do to ourselves.

What matters is you.
What's an improvement for you?
What is sustainable for you?
What's your unique starting point?
What's going on with your hormones?
What are your food preferences?
What's your family situation?
How much bandwidth do you have for change?
What does your body respond to?
What makes you feel your best?

I'm not here to teach you my rules.
I'm here to help you develop tools that work for your body.
I think we all know that short term strategies deliver short term results. We've probably all experienced that a few dozen times.
We sign on to a new plan & follow "the leader", whether that's a person, a book or a program. We rely on willpower to "follow the rules" until we exhaust ourselves and surrender.

Though the plans might change, the approach happens over & over again.


What makes us different? ...our training style, our accessibility, and our results!

Fresh Approach Fitness is your invitation to step out of your cycle & create lasting change that is based on you & no one else.

"Do not let your fire go out, spark by irreplaceable spark in the hopeless swamps of the not-quite, the not-yet, and the not-at-all. Do not let the hero in your soul perish in lonely frustration for the life you deserved and have never been able to reach.

The world you desire can be won. It exists… it is real…it is possible. It's yours."


Are you ready?
Now is the time to ignite your passion and find the energy to do more again; increase energy, welcome challenges, improve confidence, and strengthen your body from the inside out. We have packages available for those who are ready to make lifestyle changes and not sure how to start or for the seasoned exerciser looking for a change.

We have to stop pretending that change is all about skill set. It's not. It's about mindset.

Usually, we know what we could change to see better results, but we don't do it.

That's where the real work is. Not with food rules & lists of restrictions but in understanding and adjusting the way you see choice & change.

Health, change, fat loss, and fitness are so much less about WHAT you eat than they are about WHY you eat.

What's the gap between what you know & what you do?
How do we work together to bridge the gap?

We cannot rely purely on thoughts; we must translate thoughts into words and eventually into actions in order to manifest our intentions. This means we have to be very careful with our words, choosing to speak only those which work towards our benefit and cultivate our highest good.

Fresh Approach Fitness works with our client's by implementing a wholesome methodology while working towards creating a balanced lifestyle of mind, body and spirit through life-coaching. Whether the goal is related to wellness, fitness, nutrition, time management, career, family or finances we work with you to understand roadblocks and discover solutions.

Fresh Approach Fitness will help you
Get out of your own way
Identify & eliminate the things that are holding you back and allowing you to self-sabotage
Balance your hormones and enjoy more energy, less hunger, and NO craving
Get results
Stop dieting, start living & loving your body
Find foods you love that love you back so you can stop feeling so miserable and deprived while pursuing your goals
Stop feeling like food has more control than you do
Create a unique & totally personalized fat loss lifestyle (that's fun, sane & delicious)


What's New?

As a certified personal trainer, certified Bootcamp instructor, certified STRONG by Zumba instructor and certified Healthy Eating and Weight Loss Coach, I motivate, inspire and encourage those throughout their fitness journey by providing balance, focus, nutritional advice and dedication as part of the recipe for success. You benefit through short term and long term goal setting, balanced nutrition, and active living.

There is something from everyone….

Fresh Approach Fitness is super excited to be partnering with a local Dr. who is interested in proactive health remedies and is prescribing exercise to help people lead a healthier lifestyle. Learn more at https://player.vimeo.com/video/121949112

We specialize in a niche market of active living which incorporates balanced eating and living a healthier lifestyle. As a Certified Personal trainer, my goal is to help my clients implement a healthy lifestyle by enabling people how to incorporate a health and fitness balance into their already busy lives; all services are available onsite or mobile or corporate. Small Group Classes, personal training, and nutritional coaching offered in the area of Elgin & Middlesex County! (yes….we have clients in London :) ) and we work remotely with clients all across Canada for our life, wellness and nutrition coaching plans.

We offer Nutrition coaching, corporate wellness, and on-site programs as well as group training individual personal training packages. Check with your Employer Benefit package to see if personal training and corporate wellness packages are covered. Book your time or schedule a local class, or you can complete our contact form to learn more.

As always…if I can help you reach your athletics/health/wellness/personal goals in 2019 feel free to reach out to me.